Zareefa Burki Flener, M.S. with Distinction & J.D.
(Managing & Founding Partner)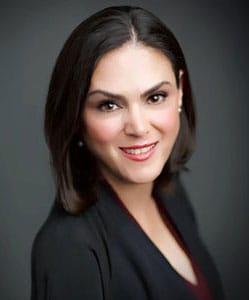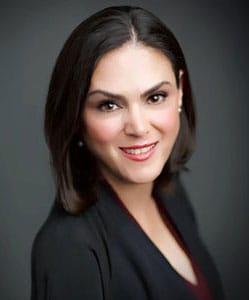 Recommended for Prosecution (USA & Illinois) (IAM Patent 1000)
Top 250 Women in IP (Managing Intellectual Property)
IP Star 2014-2018 (USA and Illinois) (Managing Intellectual Property)
Top Rated Intellectual Property Attorney in Chicago, IL (Super Lawyer for Illinois in 2021)
Zareefa is the managing partner at Flener IP & Business Law, a Women-Owned business, and has extensive experience managing international and domestic patent and trademark portfolios in a wide range of areas. She has also been highly successful in obtaining company goals in M&A deals including preparing, revising and negotiating intellectual property related agreements. Zareefa regularly provides thorough and effective assistance to companies in their due diligence efforts.
She has a Bachelor of Science in biology and a double major in Psychology, and she received her Master of Science degree from Loyola University of Chicago, With Distinction, an accolade which had never before been awarded to a graduate student.
She is well regarded by her clients and her peers, worldwide, for her attention to, and assistance with, international patent portfolios ranging from the electrical, to the mechanical, to the pharma, to the biotech, to the design arts, just to mention a few. She has most recently been recognized in Managing Intellectual Property magazine as an IP Star in Illinois and in the United States as a whole, and one of the Top 250 Women in IP.
She was in the laboratory doing hands on research also for almost ten years before becoming a patent (intellectual property) attorney. Her research and scientific experience is in two particularly explosive areas: HIV transmission and pathology, and mapping of the human genome. Her masters project, from Loyola University of Chicago, involved mapping of the distal short arm of human chromosome 21, from the rDNA to the telomere, and she graduated with High Distinction. She is well published in the field of HIV pathology in such journals as the American Journal of Pathology, Clinical Immunology, and the Journal of Clinical Investigation.
Prior to founding Flener IP & Business Law, Zareefa practiced at a prestigious international intellectual property firm for almost ten years. She was voted in as the first female partner in one of the offices. Her dedication and responsiveness to her clients sets her apart from others and just one of the reasons for her honorable recognition and accolades from the international community.
Zareefa continues to work with a broad range of technology not the least of which is stem cells, virology, immunology, biochemical processes, cell culture, and laboratory instrument related inventions, among others. Zareefa also prepares and prosecutes applications in technology areas of design, mechanical, biochemistry, business methods, electrical and medical devices. Zareefa has had the fortune of being involved in the fast growing and changing cannabis industry, both on the patent and the trademark side, and has assisted clients in achieving prominence and value in an increasingly crowded field. See more at http://www.flipcannabislaw.com.
Zareefa's clients have ranged from multinational companies to solo inventors, and she is well known to apply the same high level of care and dedication to each one.
---
Elaine M. Ramesh, PhD. J.D.
(Partner)
Elaine is a partner at Flener IP & Business Law. She and Zareefa have worked together for many years. She is a highly accomplished attorney with well-rounded expertise in intellectual property law. She has more than 15 years of experience in the chemical and pharmaceutical industries. Elaine's practice has focused on counseling clients on international and US patent protection for their inventions. Her clients range from Fortune 500 companies and universities to entrepreneurs.
She received her PhD in Organic Chemistry under the guidance of Nobel Laureate Sir Derek H.R. Barton at Texas A&M University. While at law school, she was a member of Law Review, received the esteemed Order of the Coif, and was a Chicago-Kent Legal Scholar. Elaine's clients benefit from her unique perspective as both an in-house attorney for many years at companies such as Nalco Chemical Company where she prepared, prosecuted and managed a large portfolio of patents; Takeda Pharmaceuticals North America, Inc. where she interfaced with the Japanese R&D team counseling on patent strategy, ran due diligence assessments, maintained a trademark portfolio of over 100 pharmaceutical trademarks, prosecuted the company's US patent portfolio, and coordinated patent litigation, among other efforts; and Winston Pharmaceuticals; and her experience at two different international intellectual property law firms, drafting and prosecuting a wide variety of patent applications. Her combination of research scientist and intellectual property attorney experience is well respected and greatly appreciated by clients and colleagues alike.
Elaine's expertise is in the preparation and prosecution of U.S. and foreign chemical patent applications in the areas of pharmaceuticals, cosmetics, animal health, water treatment, and agrochemicals. In addition, she counsels clients on patent and related transactional matters, and provides strategic patent portfolio and due diligence services. Elaine's keen interest in animals, and particularly horses, drives her specialties, particularly in animal related law, foods and protection. Elaine is also the author of the petpatentsandpolicy.com legal blog. Elaine is active in her professional community and is a member of the American Bar Association (Animal Law Committee, Equine Law Sub-Committee and Section of Intellectual Property Law), the American Chemical Society, the Chicago Bar Association, Chicago Women in IP, the Texas Aggie Bar Association, and the Illinois State Bar Association. Other than English, which is her first language, Elaine is also proficient in French. Elaine served as counsel with Administer Justice and Chicago-Kent's Patent HUB providing pro bono advice.
---
Lisa Harkins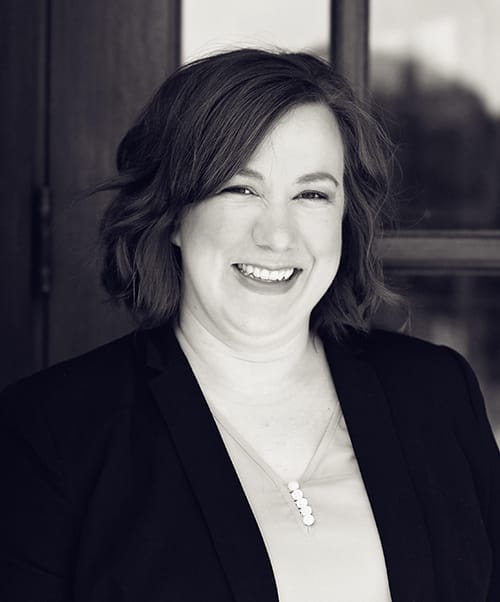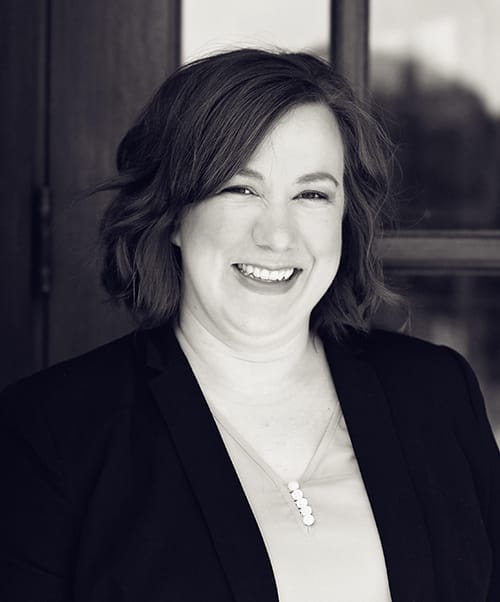 Lisa has over a decade of experience managing international and domestic trademark and copyright portfolios for clients ranging from small business owners to multinational corporations. She enjoys counseling clients on all stages of copyright and trademark prosecution, advising on branding strategies, and resolving trademark-related disputes for clients in a variety of industries in the TTAB and in Federal and State courts.
Lisa received her law degree from Pepperdine University School of Law, where she also earned a certificate in Intellectual Property from the Palmer Center for Entrepreneurship and the Law and the CALI Excellence for the Future Award in Trademarks. She graduated with honors from the University of Notre Dame, where she earned a Bachelor of Arts degree in political science and French. These academic pursuits also led Lisa to complete the year-long Programme International at L'institut d'Etudes Politiques in Paris (Sciences-Po).
Outside of the office, Lisa enjoys spending time with her family and volunteering as a guardian ad litem for children in foster care.
---
Ayhan Mertogul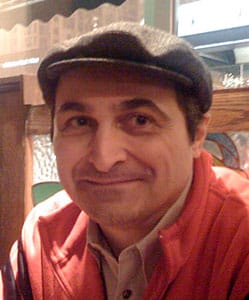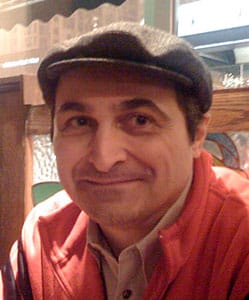 Ayhan attended from the University of Illinois at Urbana-Champaign graduating with BS and MS degrees in Aeronautical Engineering and a PhD in Mechanical Engineering.
Prior to attending law school, Ayhan gained experience working as a researcher and an engineer. While working as a postdoctoral research associate the University of Illinois at Urbana/Champaign he created a nonequilibrium two-temperature model for arcjets. After leaving the university, Ayhan worked as a design validation and test engineer for MTI Technology Corporation, a vendor of computer storage systems in Westmont, Illinois. Ayhan later worked as a research and development engineer at Ethylene Innovations, a startup company developing a proprietary chemical reactor in Los Alamos, New Mexico.
In 2006 Ayhan graduated Cum Laude from the John Marshall Law School in Chicago. Following graduation Ayhan worked in patent prosecution for over 4 years at two small patent law firms. Most recently Ayhan was a search project manager at Cardinal IP. Ayhan joined Flener IP & Business Law in August 2018.
---
James Judge
James Judge, JD BFA, Attorney at Law, has almost three decades of experience providing clients with creative solutions to difficult problems in all avenues of commerce including legal clients, construction companies, and performing arts organizations. He has worked with client's nationwide since 1980. Skilled in business and corporate transactions, the majority of James' practice is concentrated in business formation, securities, and business combinations. James also provides pro bono counsel to commercial and entertainment CEOs about company formation, selling stock, including legal ramifications and possible outcomes/strategies, and thereafter, creating the private offering or IPO to propel the vision of the company.
In his free time, James is an avid and competitive sailor. He is often heard to say that "At sea, my team and I live in constant peril". In the business world that translates into effective counsel in perilous situations for achieving business goals from corporate strategy, to forming companies, to supervising offerings of securities, both privately and publicly. James guides corporate clients through the murkey waters of raising capital, coordinating with tax and intellectual property professionals to ensure a uniform and consistent approach to market dominance.