Sigh of Re-Leaf for Curaleaf
By Zareefa B. Flener, Posted Februar 27, 2021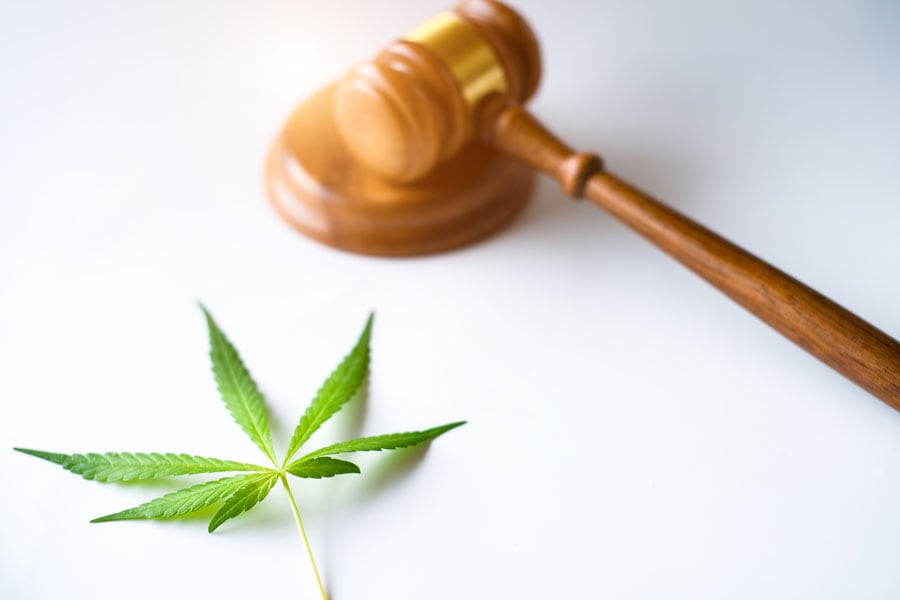 Flener IP & Business Law ("FLIP") is proud to take a holistic approach to achieving client goals. FLIP's unique combination of intellectual property and business law acumen supports the organization, growth, and value of a company from the ground up and through market dominance. In this way, companies can find quick and uniform counsel under one roof, thereby avoiding pitfalls commonplace to companies in fast growing industries. The courts are rife with examples, some companies successfully defending process and cohesiveness and others failing. Provided is one such instance, this time a relief
A cannabis company, facing trouble from its own shareholders, finds "re-leaf" in a court order dismissing a federal securities class action lawsuit against it.
On February 15, 2021, Judge Brian M. Cogan of the U.S. District Court for the Eastern District of New York dismissed a securities lawsuit brought by investors against Canadian-based cannabis company, Curaleaf. (See e.g. In re: Curaleaf Holdings Inc. Securities Litigation, case number 1:19-cv-04486, U.S. District Court for the Eastern District of New York.) Curaleaf is a producer of cannabidiol ("CBD") products, and its products include lotions, patches, vape pens, pet treats, oils, and patches. The company also sells tetrahydrocannabinol ("THC")-based products in U.S. states where they are legal under state law. It began trading on the Canadian Stock Exchange ("CSE") in late 2018.
In July 2019, Curaleaf received a warning letter from the U.S. Food and Drug Administration ("FDA"), in which the FDA claimed that Curaleaf's products were unapproved new and misleading drugs sold in violation of the federal Food, Drug and Cosmetic Act ("FDCA"). Moreover, the FDA claimed that Curaleaf impermissibly claimed that its CBD products could treat a variety of diseases. Shortly thereafter, Curaleaf's share prices began to decline, and several of the products identified by the FDA as problematic were removed from Curaleaf's website.
In response, a number of Curaleaf shareholders filed a class-action lawsuit under U.S. securities fraud laws and Securities and Exchange Commission rules claiming that Curaleaf misled investors about the legality and safety of its CBD products and failed to disclose that its products were "illegal" under federal law. Curaleaf filed a motion to dismiss, which was granted. In the order dismissing the case, Judge Cogan noted that, even though Curaleaf could be subject to enforcement for promotion of an unapproved drug, Curaleaf "publicly and repeatedly acknowledged" in its stock listing statement, shareholder calls, and public statements that the FDA had issued the July 2019 warning letter, that the FDA had taken action against other CBD manufacturers, and that the risk of the FDA taking action against the company could have adverse consequences to the company. Judge Cogan also noted, as it related to the language used in Curaleaf's disclosures to investors, that "[t]here is no requirement that a Company disclose its risk in any magic word preferred by the plaintiffs".
Plaintiffs are represented by New York-based Wolf Haldenstein Adler Freeman & Herz, LLP and New York-based Levi & Korsinsky, LLP. They are reportedly considering next steps, including an appeal. Curaleaf is represented by Chicago-based Jenner & Block's New York office.
This case serves as yet another reminder that the world of cannabis is ever-changing, and quite rapidly. U.S. securities laws provide guidance as to certain disclosures that all publicly traded companies must make, but there is always room for interpretation. Companies engaged in the growth, manufacture, and sale of cannabis-based products, as well as companies offering stock to shareholders, should continue to be highly vigilant about their compliance with federal laws and regulations, as well as any applicable state laws. FLIP's own structure allows professionals to nimbly guide companies through murky legal waters successfully including cannabis laws and other cutting-edge technologies, industries, and markets.
Please contact FLIP at 312.724.8874 with any specific questions or concerns. As always, we look forward to hearing from you and speaking with you. Flener IP & Business Law is a certified woman-owned business. Thank you for allowing us to be of service to you.
---